NPO publishes blog articles to inform and to stimulate conversation about issues of importance to NPO's mission. All blog articles express the opinions of the authors as individuals and do not necessarily reflect the views of National Parents Organization, its Board of Directors, or its executives.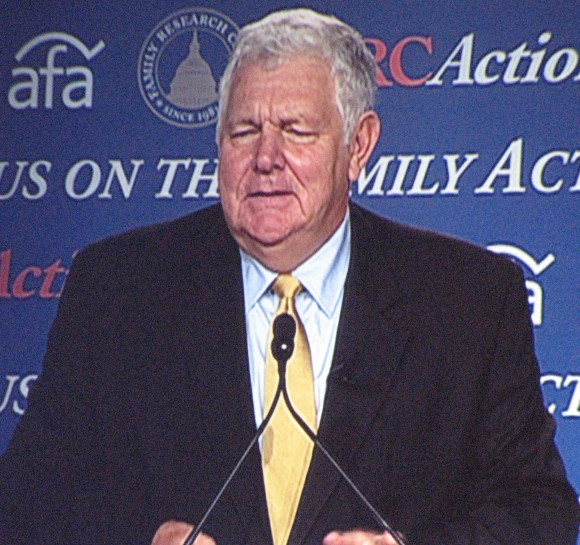 [/caption] Former Secretary of Education William Bennett has taken time out from his busy day to notice men, and he doesn't like what he sees. 
Here's
his article (
CNN
, 10/4/11). It's not a good piece for a former Secretary of Education.  That's because it's short on facts and logic, and does its best to contradict itself.  In short, if Bennett had turned this in as a composition exercise in, say, 10th grade, I'd give him a D. The only reason his grade isn't lower is that he does get some facts right.  He notices that men's status in society has declined significantly since the 50s, 60s and 70s.
The data does not bode well for men. In 1970, men earned 60% of all college degrees. In 1980, the figure fell to 50%, by 2006 it was 43%. Women now surpass men in college degrees by almost three to two. Women's earnings grew 44% in real dollars from 1970 to 2007, compared with 6% growth for men.
In 1950, 5% of men at the prime working age were unemployed. As of last year, 20% were not working, the highest ever recorded.
He's on track except for that last bit.  The Bureau of Labor Statistics' data show that, as of the end of August, 8.9% of men 16 and over were unemployed compared with 8.0% of women.   Add the unemployed to those not in the labor force, and you get 36.3% of men 16 and over versus 46.4% of women.  That's true even though there are 7 million more women than men in that age group.  A whopping 50.8 million women 16 and over aren't even in the work force, i.e. they're not looking for work. So Bennett's paean to women fails to notice the actual figures.  He's the latest in a long line of opiners to claim that women will soon pass men in various employment categories.  But despite the fact that the current brutal recession has hit men's employment far harder than women's, there are still over 6 million more men working than women. So Bennett's wrap-up of men's employment picture is just flat wrong.
The changes in modern labor -- from backs to brains -- have catapulted women to the top of the work force, leaving men in their dust.
What the reference to "backs" is, I have no idea.  If Bennett seriously believes that women have any advantage over men in occupations that are physically demanding - like construction, mining, etc. - I'd encourage him to consult some actual data.  Again, the BLS would be a good place to start. As to "brains," there's no doubt that women are outstripping men in education, but so far that hasn't translated into greater employment, particularly full-time employment.  Database after database, study after study find even the most highly educated women working fewer hours than their male counterparts and taking years off to care for children. None of that fits with Bennett's narrative of deficient men, though, so he tactfully neglects to mention it. But the bees in Bennett's bonnet have barely begun to buzz.
The warning signs for men stretch far beyond their wallets. Men are more distant from a family or their children then they have ever been. The out-of-wedlock birthrate is more than 40% in America. In 1960, only 11% of children in the U.S. lived apart from their fathers. In 2010, that share had risen to 27%...
Man's response has been pathetic. Today, 18-to- 34-year-old men spend more time playing video games a day than 12-to- 17-year-old boys. While women are graduating college and finding good jobs, too many men are not going to work, not getting married and not raising families.
Where to begin?  Should I point out to Bennett that if men aren't getting married then women aren't either?  Since almost all our states prohibit same-sex marriage, that means that when a man marries, he marries a woman; when he doesn't, neither does she.  But in Bennett's way of thinking, it's only the men who are to blame. The simple fact is that Bennett confuses delayed marriage and childbearing on the part of both sexes with an adolescent aversion for the institution on the part of men only.  Again, if he'd only check the readily-available facts, he'd know that, since 1970, the average age at which men and women marry has increased by almost exactly six years apiece. Far more importantly, he manages to blame out-of-wedlock childbearing on men, as if women played no part in the decision to have or not have a child. As to absent fathers, Bennett's stance is all of a piece with that of President Obama and countless others.  The fact that men are absent from their children's lives has, according to those opiners, nothing to do with the family court system that rewards with primary or sole custody women who divorce, while doing everything in their power to cut fathers out of their children's lives. But his piece hits bottom when he tries to figure out why, in his opinion, men have all of a sudden become such good-for-nothings.  First, he lays the problem at the feet of fathers who abandon their children.  Interestingly, he doesn't seem to notice that an equal number of girls and boys have absent fathers, but as he understands it, the problem only affects boys making them, in time, bad fathers. What Bennett never acknowledges is that fatherlessness is far more a function of our cultural view of mothers and children as a "package deal" in the parlance of sociology, maternal gatekeeping, anti-father family courts and popular culture that paints the most dismal picture imaginable of men and fathers, than it is of feckless men fleeing their responsibilities as fathers.  The irony of his attack on what he considers to be irresponsibility on the part of fathers is that it's Bennett who's irresponsible.  He finds it easier to blame fathers for things beyond their control than to deal with the realities of fatherlessness. Strangest of all is Bennett's final prescription for men.
We may need to say to a number of our twenty-something men, "Get off the video games five hours a day, get yourself together, get a challenging job and get married." It's time for men to man up.
There are a lot of problems with that of course, but one of the main ones is that Bennett's already established that young men, lacking male role models, have no idea of what it means to "man up."
The machismo of the street gang calls out with a swagger. Video games, television and music offer dubious lessons to boys who have been abandoned by their fathers. Some coaches and drill sergeants bark, "What kind of man are you?" but don't explain.
Neither does Bennett.  And now that I think about it, that's probably a good thing.  After all, who wants a man who believes that men are irresponsible louts explaining masculinity to boys?  Not me. To be a man means many things, but honesty and taking responsibility for ones actions are certainly among them.  By contrast, Bennett takes refuge in a misandric caricature of American males, and pretends he's addressed the very real problem of men and masculinity. Hey, it's easier than working for a living. Thanks to Betsy for the heads-up.
FOR IMMEDIATE RELEASE:
October 5, 2011 CONTACT: Ned Holstein, MD, MS 617-542-9300 ext 1
[email protected]
In President Obama"s new proclamation "National Domestic Violence Awareness Month, 2011' he misstates several key facts on men, women, and domestic violence. Harvard-trained public health specialist Ned Holstein, MD, MS explains:
"

Obama tells us that 'One in four women and one in thirteen men will experience domestic violence in their lifetime." In reality, over 200 studies have found that women initiate at least as much violence against their male partners as vice versa. Obama"s 3.25 ratio is actually 1-1. And men comprise about a third of domestic violence injuries and deaths.'

The most recent large scale study of DV, published in the

American Journal of Public Health

, surveyed 11,000 men and women and found that, according to both men"s and women"s accounts, 50% of the violence in their relationships was reciprocal (involving both parties). In those cases, the women were more likely to have been the first to strike. Moreover, when the violence was one-sided, both women and men said that women were the perpetrators about 70% of the time.
Dr. Holstein, Board Chairman of the national family court reform organization Fathers and Families, says, "Obama"s distortion is no mere quibble over statistics--the myth that 'only men do it" has crept into family courts, leading judges to put children into the custody of dangerous mothers whose violence is ignored because of the pervasive myth that women do not injure or kill.'
Holstein cites the Mary Winkler case, wherein a mother who shot her husband in the back while he slept was able to get off with a few months in prison by making unsubstantiated abuse claims. Today this dangerous woman has custody of her children.
Fathers" efforts to get shared child custody are often thwarted by spurious DV claims--recent research shows that a 1997 Oregon joint custody law has had little effect because of increased DV claims.
Some of the programs Obama touts are examples of how bad data lead to bad policy, including his administration"s promotion of "tools for better enforcement of protective orders.' Holstein explains:
"

DV victims need protection, but, as many prominent family law attorneys and legal scholars have pointed out, domestic violence protection orders are often handed out to women almost automatically, with little examination of the evidence. Under this system, many innocent men are being booted out of their homes and cut off from their children by protective orders based on invented claims. The system is a product of bad stats, anti-male stereotypes, and gender bias run amok. The victims are children, who end up in the care of violent mothers and/or are deprived of the guidance and nurture of loving fathers.'
Fathers and Families
TM
improves the lives of children and strengthens society by protecting the child"s right to the love and care of both parents after separation or divorce. www.fathersandfamilies.org
this article
doesn't like it a bit (
The Copenhagen Post
, 9/30/11).
In 2007, Denmark passed the Danish Act on Parental Responsibility, which introduced new guidelines for determining custody rights. According to Vivian Jørgensen, a lawyer who has handled numerous custody cases, the biggest change was the emphasis placed on equal custody: judges can force the parents to work together even if, well, they can"t work together.
"In 2007 we got this new idea,' Jørgensen told The Copenhagen Post. "Now what"s more important is not the environment or how you treat the child. The idea now is that it"s always good for the child to have contact with both parents, and it"s always good to force the parents to co-operate.'
Jørgensen added that the law does not favour men or women. Instead, it simply says that parents "must agree on significant decisions regarding the child'.
This philosophy, according to Annette Kronborg, an associate professor of family law at the University of Copenhagen, is designed to promote, and indeed force, co-operation. She said that if there is conclusive evidence of wrongdoing towards children then it is indeed a factor in custody decisions. That said, the "starting point is co-operation'.
"The idea is to make the parents co-operate,' Kronborg said. "And the best solution is to stay out of the family and let the parents make their own solution. So according to the family law idea, the best interest of the child is what the parents agree on.'
It's tough to fight through the thicket of anti-shared-parenting rhetoric that makes up almost the whole of the article, but if you can, you'll find that Denmark might be on to something good.  What Jorgenson said above is patently untrue.  The law doesn't say that it's "
always
good for the child to have contact with both parents." As Kronborg said, the law aims at courts' staying out of parental decisions the better to foster cooperation between parents.  Proven wrongdoing on the part of one parent though, is a deal breaker. As such, the Danish law looks like it has much to offer us in the United States and indeed other countries.  First, the strong preference for shared custody, significant contact for the child with both parents and shared responsibility are clearly important and, in almost all cases, in the child's best interests. Second, courts take a hands-off role in the decisions of parents.  That contrasts starkly with American courts that routinely involve themselves in the minutiae of everyday life, from what time the child is to be picked up to what food is to be eaten to whether the child may catch the bus near Dad's house.  My guess is that parents can deal with those issues themselves without the assistance of a judge.  I'd also guess that if parents knew they couldn't go crying to the judge every time the other parent did something they didn't like, they'd get along better.  Too often parents who act like children in custody matters run to court, not because they can't work it out with the other parent, but to seek validation of their own point of view.  They seek a "win" on their behalf and a "loss" on that of the other parent.  Take that away, as Danish courts seem to be doing, and those parents might start acting like adults. Third is the law's emphasis on cooperation.  Apparently it goes so far as to insist that parents work things out between them.  The article calls this "enforcing" cooperation between parents, which of course no court can do.  The law is only four years old, so it's impossible to know what real-world effects it's having, but studying the matter over time would be worthwhile.  Does a court's in effect telling parents time and again "stop bothering me and work this out on your own" result in their actually doing that?  I'd like to get a real answer to that question.   Fourth, it appears that the law requires actual proof of domestic violence or child abuse before allowing a judge to limit a parent's contact with his/her child.  That's the most radical difference from court practice in this country.  Here, mere allegations of domestic violence or child abuse, particularly when made by mothers, serve to keep fathers and children separate.  Perhaps worse, pretty much anything a mother experiences as uncomfortable can qualify as "abuse" sufficient to get a no-contact order issued against her ex.  State after state places greater value on a mother's unsupported claim of feeling "in fear" than on a child's rights to his/her father. Unsurprisingly, it's that very requirement of actual proof - what Kronborg calls "conclusive evidence of wrongdoing" - that's got some people's knickers in a knot.  Equally unsurprising, those are the only people the article quotes on the subject. The article deals with the cases of two American women who married Danish men.  Their marriages hit the rocks and the women are enraged that their claims of child abuse against the men weren't sufficient to deny them contact with their children.  Of course neither the courts nor
The Copenhagen Post
could find any corroboration of the women's claims, but that doesn't stop the women from assuming that a great injustice has been done.  One thing we've come to expect from articles like these is that the men will not be heard from.  When Mom says he's a child abuser, that's all we're entitled to hear.  The old journalistic rule "get the other side of the story" seems not to apply when claims of abuse are leveled at fathers.  And so it is with the
Copenhagen Post
story; the women are quoted at length to the effect that their ex-husbands are child abusers, but the men remain voiceless.  No boilerplate statement "calls to the ex-husband went unreturned" appears in the article, strongly suggesting that no calls were ever placed. Now, one of the women apparently produced medical records showing bruises to one or more of the children.  But the article says there's no corroboration of her claims of abuse, so that means there was nothing connecting the bruises to her ex.  Still, her attorney pronounces herself certain that the man is a danger to the children.  Again, the writer talked to the woman and her attorney but made no effort to get the man's side of things.  As the years go by, I'd like to know more about the effects of this law on Danish child custody and whether parents, secure in the knowledge that the courts won't help them, sort out their problems on their own.  More importantly, I'd like to know about the welfare of children.  Are more of them the victims of domestic violence than before the law's enactment?  Surely Denmark keeps records of child abuse and neglect, so you'd think we'll be able to tell. Indeed, you'd think we'd already have some information on that.  After all, how hard could it be to compare child abuse data from before the law's effective date and afterward?  That wouldn't be conclusive, but it would  give an idea of whether there was a problem or not.  Do I have to add that the article's writer didn't do that? So I'd like to know that information.  The anti-dad crowd will tell you that fathers getting custody means danger for children, so data from Denmark will either bear them out or contradict them.  I can't wait to find out. In the mean time, it doesn't look like there's the type of anti-father backlash against the Danish law that Australia is experiencing against the 2006 amendments to its Family Law Act.  That means we can expect the law to be around for at least a little bit longer, so with any luck we'll be able to assess its actual impact on the welfare of children and their continuing contact with their fathers post-divorce. Thanks to Jim for the heads-up.
this article
says she's still in jail (
Winnipeg Free Press
, 10/4/11).  Timber was returned to his father. Over the years, Dimm was able to increase his parenting time from four weeks per year to sole custody and guardianship of his son. Now, not two months after he was reunited with Timber, Danny Dimm is dead, killed on the job in a logging accident this past Monday. 
Dimm's sister Jewel-Ann Juriansz said it's too soon to tell what will happen to Timber.
"I wasn't privy to all of Danny's workings, you see, in this matter. I have to sit down with people and figure out where things are," she said.
She said her brother not only went through a custody battle -- fighting for the rights of single dads -- but also sought funding to help care for his son's autism, and that issue still needs to be sorted out.
"We obviously need funding and funding for care," she said, adding that she lives in Toronto.
Lawyer Theresa Gerlach, who helped Dimm regain custody of his son, said Dimm wanted to do the right thing for Timber.
"He was always focused on what was best for his son. He wanted his child safe, he wanted to give his child a normal upbringing," she said.
I received an email from Dimm's Canadian lawyer expressing concern for Timber's future welfare.  He called the custody battle for Timber "parental alienation at its worst and the increased recognition of fathers' rights at its best."  He currently represents Dimm's sister, Jewel-Ann Juriansz. As things stand now, a custody battle looms between Wendi Lee Bartell-Dimm and whoever else can assert a claim to custody of the boy.  Juriansz appears likely to try.  As I said, Bartell-Dimm is in jail.  How long she'll remain there isn't yet known.  Likewise, no one yet knows whether she'll be sentenced to prison time for her abduction of her son.  My guess is she won't be.  I think I can hear her attorney's argument now:  "Judge, you can't put this nice mother in prison; she's the only parent this little boy has." Prior to her second abduction of Timber, a judge voiced concern about her emotional/psychological stability, so that should militate against her getting the boy back. We'll see what develops. Second, there's
this video
of an oral argument to the Ohio Supreme Court.  It's far from current, having taken place in June of 2005.  But it's altogether current in the way it depicts the mindset of those charged with collecting child support. The case pits the Cuyahoga County Support Enforcement Agency against Gregory Lovelady, and it's a classic of "I don't care what the facts are, just show me the money" justice. It seems that, at the time, the State of Ohio had a statute allowing a man who was paying child support to present evidence to a court at any time showing that he's not the father of the child.  As a practical matter, that meant that he could bring results of DNA testing to a court and get an order absolving him of having to pay further amounts for a child proven to have been fathered by another man. Now most of us would say that's only fair.  After all, people should support the children they actually bring into the world.  That's just taking responsibility for one's own actions.  But requiring a man to support a child who's not his is doubly wrong; it forces him to take responsibility for something he didn't do while absolving another man of responsibility for what he did do.  But the attorney for the C.S.E.A. wasn't having it.  He was desperately trying to convince a skeptical court that the statute allowing men to prove the truth about paternity violated the Ohio Constitution. In the case before the court, Gregory Lovelady had been tagged with support of a child by Willa Lloyd.  Interestingly, he'd never showed up in court to contest the matter originally, so apparently a default judgment had been taken against him.  (Had he gotten notice of the matter?  Often, child enforcement agencies play fast and loose with notice requirements, take default judgments and then enforce them against men who aren't the dad.) Seven years later, Lovelady had a $46,000 judgment taken against him for back support of a "child" who was then 20 years old.  He eventually appeared in court with results of genetic testing proving conclusively that he wasn't the father. So what did the C.S.E.A. do?  Did it go to the mother and demand that she tell the truth about the child's paternity?  No, that would have been reasonable and fair to all concerned, and that, as we know, isn't their style.   Instead, C.S.E.A. litigated the constitutionality of the statute allowing Lovelady to prove his non-paternity.  To them, it's all about the money, and once they've got one man in their sights, it's easier to bring him down than to re-aim at someone else. During the oral argument, one justice asked the lawyer for C.S.E.A. whether he thought Lovelady should pay the $46,000 regardless of the fact that he's not the father to which the answer was "Yes."  And that about sums up the attitude of child support enforcement authorities.  We don't care who you are, just pay. I've often thought that a far more effective, easier and less time-consuming way of establishing paternity would be to just do it at random.  Maybe an official of the agency could go out on the street corner at noon and arbitrarily choose men to pay child support.  After all, since who's actually the dad doesn't make any difference, why not cut to the chase?  Why not save everyone time and money and abandon the pretense that we care who actually fathered a child? The judges weren't buying what the C.S.E.A. lawyer was peddling.  They overruled his argument, but it's interesting to notice what never came up.  Neither the lawyer nor any of the justices ever recalled that, where there's a child, there's a father.  In this case, it didn't happen to be Lovelady, but biology tells us that it was someone.  And none of the judges ever asked why C.S.E.A. didn't just leave Lovelady alone and go find the actual dad.  I found that a strange oversight. Thanks to Tony for the heads-up on the Lovelady case.